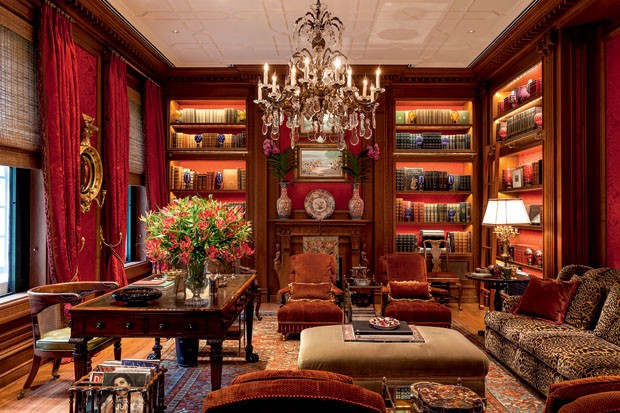 We went out in the edition 2016 Casa Vogue. See the full story by clicking here and click to vote enjoy professional.
Key suppliers
AN.h (Pierre Frey tissues), Arthur Decor (Luxaflex blinds), Began Antiguidades (buff), Dagmar Saboya Escritório de Arte (antiques), Fênix Marcenaria (woodwork), Kika Chic (curtains) and Paschoal Ambrósio (tapestry).
Red and beige tones combined with coatings and wood furniture faithfully recreate a setting in the classic English style in the office room of the house in Sao Paulo.